---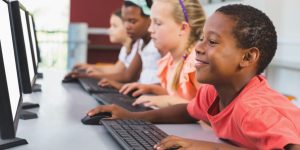 The conclusion of the CBRS auction last year will fuel the rise of private LTE and private 5G networks across the U.S., spanning many vertical markets and forever changing how enterprises approach connectivity. As excitement builds, various predictions are being made about the potential of LTE and 5G infrastructure and how much investment is set to be made in this market over the coming years—according to industry analyst house, IDC, the combined private LTE/5G infrastructure market will reach $5.7 billion by 2024.
CBRS offers enterprises with a new way of delivering private LTE, and eventually 5G, connectivity. It leverages both licensed and unlicensed spectrum—otherwise known as shared spectrum. Prior to this, the two main options available to enterprises wanting to install and deploy their own LTE network were via licensed spectrum, by leveraging an enterprise contract through a carrier—like AT&T or Verizon. Or via unlicensed spectrum which would see enterprises set up private LTE networks in unlicensed spectrum bands. The use of shared spectrum adds a new level of flexibility, enabling a wealth of new use cases and monetization opportunities for enterprises and industry players who may not have otherwise been able to deploy their own private networks.
Today, we're already beginning to see deployments which leverage CBRS spectrum. In Utah, we are working with TLC Solutions to deploy a private LTE network for the Utah Education & Telehealth Network (UETN). The deployment of UETN's new private network leverages CBRS spectrum and CBRS Alliance's OnGo technology ecosystem to deliver increased bandwidth requirements at the network edge.
Schools and universities stand to benefit significantly when leveraging private LTE to guarantee secure and reliable connectivity for their students, staff and visitors across their sites, campuses or dorms. While public Wi-Fi has often been the go-to for most educational organizations, it often comes with shortfalls, particularly where security and capacity is concerned. Private LTE makes up for these shortcomings, allowing schools and universities to set access parameters and usage prioritization across their sites to guarantee the right levels of security and ensuring network capacity requirements are met.
Quortus and TLC Solutions are providing UETN with the ability to centralize and offload network traffic flow according to location; this in turn allows the organization to make necessary network resource allocations and configurations for both large campuses as well as for the state's smaller educational locations. In doing so, we are able to significantly improve connectivity across Utah's public education, higher education, libraries and telehealth sites.